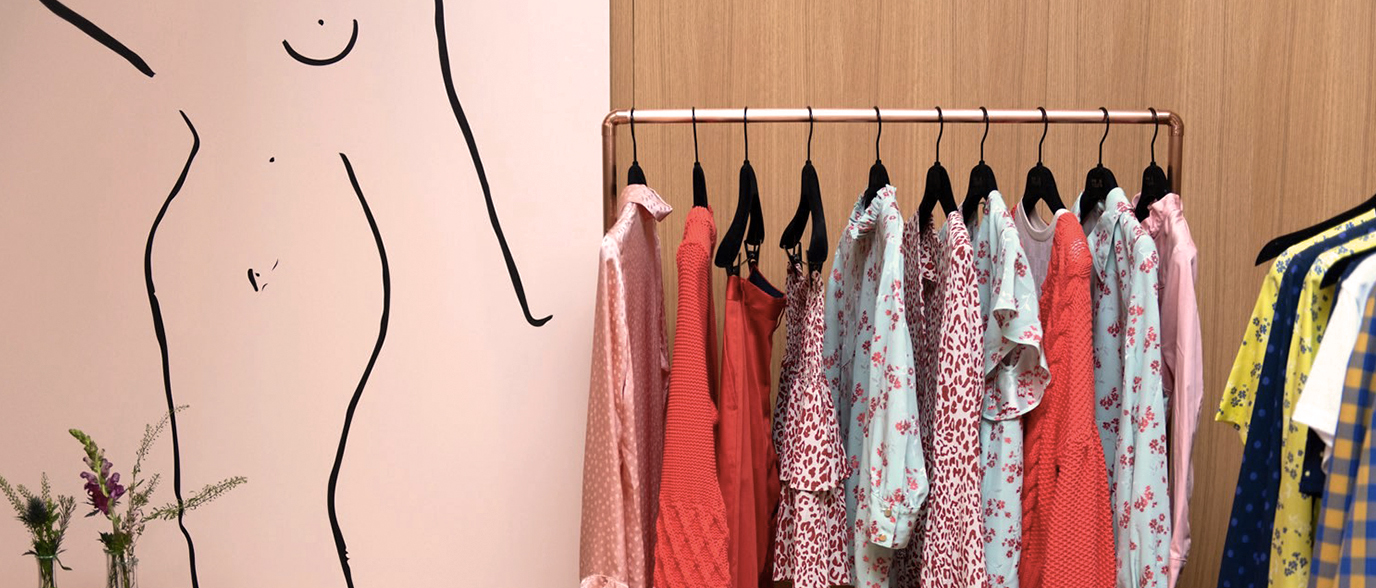 K&H Diary Directory CV19 Interview
K&H Comms founders Charlie Boud and Skye Harrison were recently interviewed by industry bible DIARY directory about how they navigated their way through the Coronavirus pandemic…
K&H Comms is celebrating its 10th anniversary this week. The agency is one of London's top PR and wholesale firms and initially represented fashion brands but has since expanded into lifestyle and most recently beauty. The agency has an extensive client list including Karl Lagerfeld, Hill & Friends, Rixo, Freck and Amanda Wakeley.
How have your clients reacted to the ongoing Covid-19 pandemic?
At the beginning there was a bit of panic as to the unknown nature of what was going to happen, but actually as things progressed many have seen it as an opportunity to stop and listen, evolve, do good and in some cases, completely pivot. We have seen some amazing initiatives from our clients; one client temporarily paused garment production and used the fabric to produce thousands of cotton masks, another donated hundreds of essential care hand-creams to NHS staff at Guy's and St Thomas' Hospital, many donated or produced products with profits going directly to charities such as The NHS, The Tressell Trust or The National Emergencies Trust.
As a company what practices have you put in place during this time? What tools are you using?
The full team started working from home as soon as lockdown hit. We do a team Zoom call every day to go through to do lists, address any urgent queries, share results and brainstorm ideas. We do phone and video calls with all our clients on a regular basis and even did a seasonal pitch to one of our biggest clients on Zoom last week and are hosting a virtual dinner party for another brand next week. We have also found that shared to do lists and results tracker's on Google sheets, timesheet's and weekly email reports are working really well both internally and externally for everyone to keep a track on where everyone is at and what time and resource is going into what.
How are you conducting your press day now that the physical event has had to be cancelled/postponed?
This season, as all press days were cancelled, we decided to create an AW20 agency magazine that was sent to the houses of 150 UK journalists and influencers, with the aim to allow them some time away from their screens. The magazine featured seasonal AW20 newness from each of our clients, as well as inspiration quotes from each founder. With a promise to support freelancers at this time, we commissioned articles from influencer Katherine Ormerod and journalist Grace Cook as well as using our freelance team of graphic designers, photographers and printers. The magazine also included a letter from Skye and I, a recipe from Stacey Forsey and an eight page pull out from Nutmeg at Morrisons. We have had amazing feedback.
Do you have a plan for moving forward with your clients?
We are working very closely in partnership with our clients to develop their AW20 strategies, really honing in on ways to stand out and use budgets to maximise sales. Digital is key for the season ahead with all face to face events replaced with virtual ones and influencer spend more important than ever. Collaborations are going to be key this year as more and more brands look to pool their resources and work together to reach different markets and consumers. For our wholesale clients we are doing all we can to drive sales for the season ahead, and internationally the pick-up has been surprisingly great.
Tell us about your company culture and core values.
We aim to offer a platform for staff members to develop and grow within the fashion, beauty and lifestyle industry. We believe that nothing breeds self-gratification like being allowed to explore the depths of your own talent, allowing you to take control of your own success whilst having a firm hand to hold along the way if you need.
In our employee handbook which we give to every new starter, our core values are listed as:
Kindness – Its cool to be kind
Quality – Be exceptional
Honesty – Is the best policy
Trust – Builds relationships
Commitment – You can count on me
Creativity – Always one step ahead
Accountability – If it's to be, it's up to me
Energy – Creates magic
Courage – Get uncomfortable
Continuous Learning – Never stagnant
Fun – Brings the balance
What sets you apart from other PR and wholesale agencies?
Our dual wholesale and PR offering. We started our wholesale division a year ago due to a demand we were seeing from UK brands wanting an international appeal but also international brands wanting to crack the UK market. Additionally, lots of our brands were getting great PR but their success wasn't replicated in a wholesale capacity, so we hired two sales agents to take them under their wing and have had some great successes. It really helps having both services under one roof as UK stockists such as Net-a-Porter & Selfridges and international stores such as Lane Crawford & Bergdorf Goodman need to see strong sell through figures to warrant buying again so you only get one shot, especially in this current climate. In those instances, our wholesale team can pull on the PR resource to do a stockist campaign to help meet targets.
Our contact base. We work with people who we have a genuine rapport with which allows us to actually make things happen for our clients. A lot of brands come to us because we fall into a PR sweet spot where we really understand the importance of both prestige and sales. We make sure to position our brands in the luxury arena, with features in top tier luxury publications such as Vogue, Harpers Bazaar and Elle and on prestigious influencers but also realise that brands need to have mass appeal to become household names, so without compromising integrity we aim to place them in/on more commercial publications and influencers who we know are big sales drivers.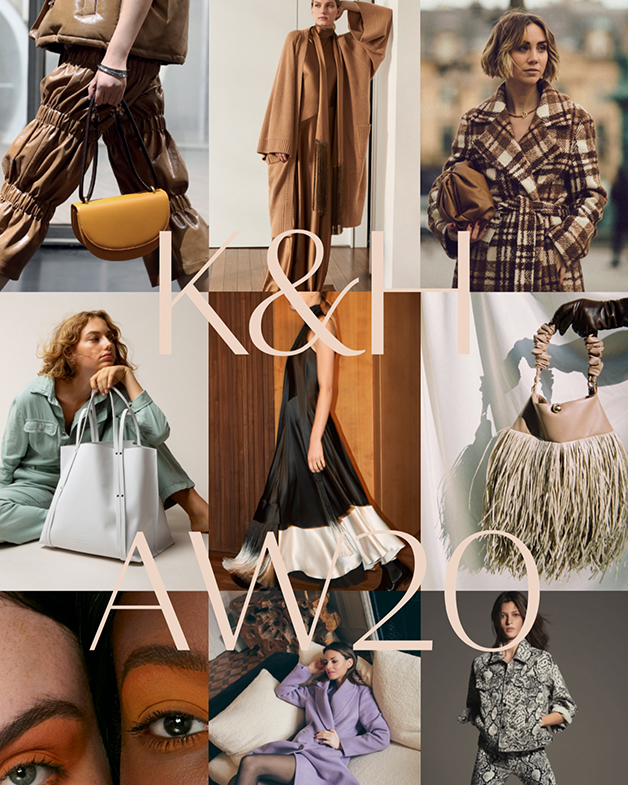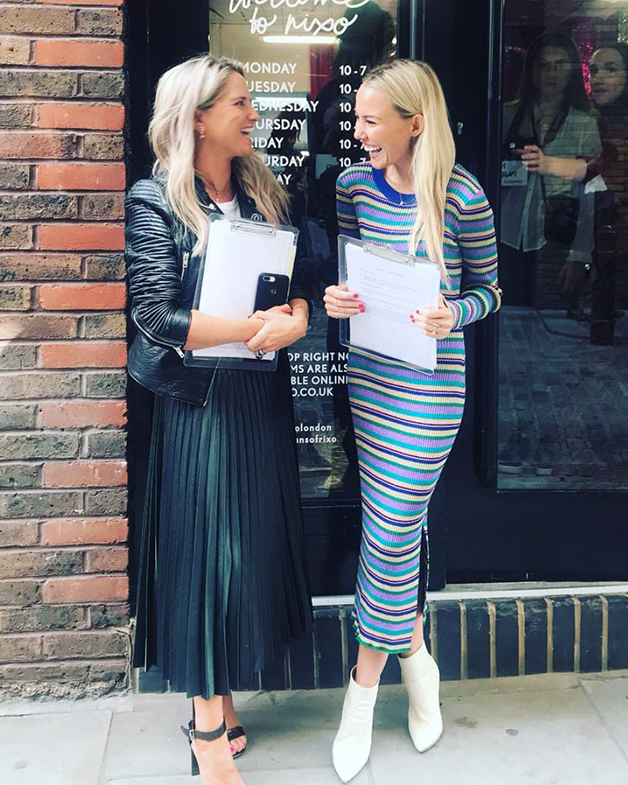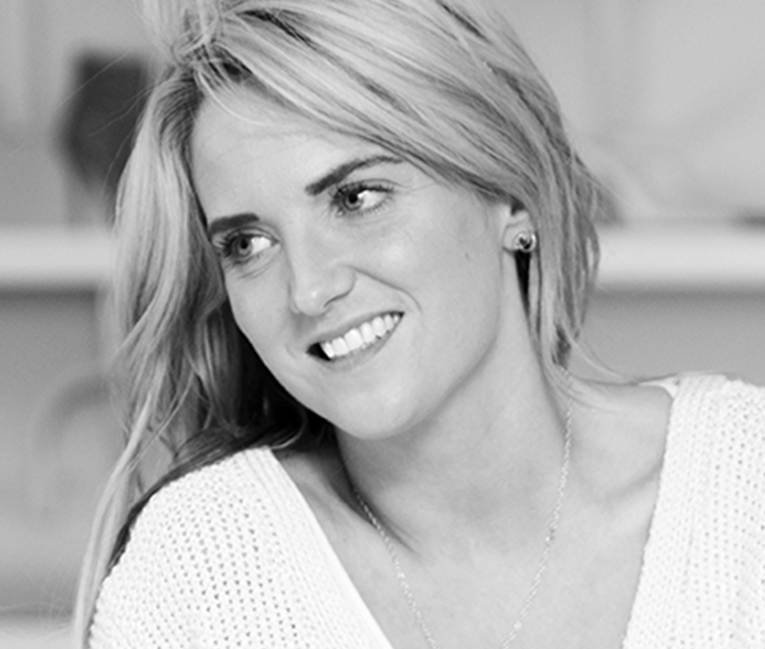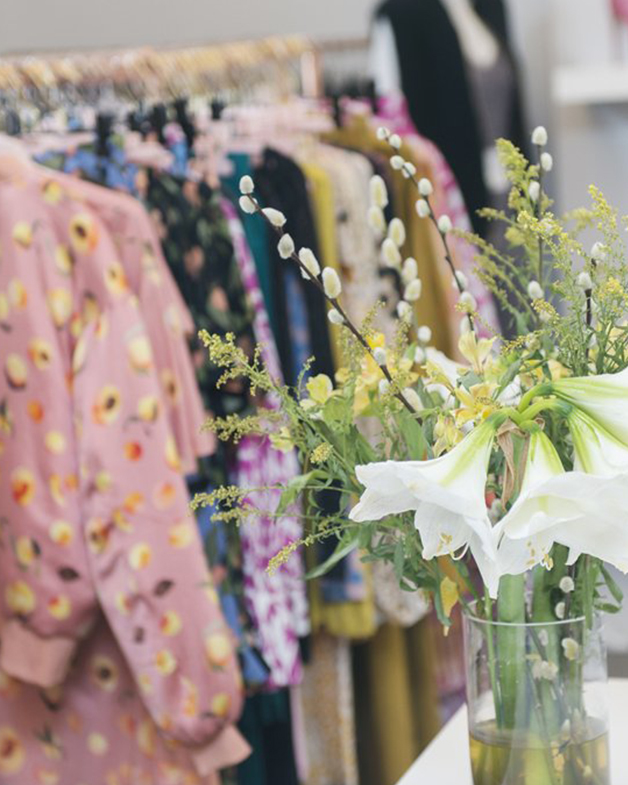 What have you recently found clients are asking more of / expecting from you?
In this current climate clients are looking for transparent, honest advice; for us to be a sounding board and to be an extension of their team. There are so many elements involved in making a brand succeed that they are relying on us more than ever to help prioritise and guide them through the landscape. 360 communications strategies are the new normal for us. It's not about traditional print PR campaigns anymore like it was when we first started out in PR 15 years ago. The agency offers a range of services including asset consultancy, print and online PR, influencer and VIP strategies, social media overviews & content creation and wholesale.
What are the biggest challenges you face when it comes to clients?
For brands that have never had PR before or for someone that has been burnt from a prior experience, it's an investment and one that they aren't always sure will pay off. It's a journey to allow them to trust us and the process. When they give us time and commitment…magic can happen.
How have you developed your services over the last few years with the ever-changing PR and digital landscape & how do you make sure you continue to keep your value as a PR agency?
Our service now spans across many different areas other than just PR, events and influencer. We now offer wholesale which has been really successful for our brands financially, often supporting their PR retainer and more, and we have also evolved the consultancy side of the business. We get a lot of brands approach us that might not be 100% right aesthetically to be able to make them a big hit editorially or with influencers, so instead of turning them down we incubate them. We do editorial shoots, overhaul Instagram content and social messaging, edit product, re-write brand blurb and in some cases, re-design logos and websites. We find that some brands that have been pushing for a long time PR wise with no success will then have a wow moment, which is when they see the amazing value. With everything we do we work hard to keep current and responding to the needs of brands as and when they arrive. We evolve quickly, we try things and keep as agile as we can.
Where do you see the influencer marketing landscape moving in the next couple of years?
We think with all that has gone on in 2020 it will change the influencer landscape more than ever. With budgets adapting during Covid and customer thinking evolving dramatically with the BLM movement for example, brands and agencies will be forced to think more carefully about who they work with and why, being more diverse and inclusive than ever before. We think influencers will be chosen on their authenticity and what message they are putting out into the world. We are excited to see what will happen with all the new talent that will arise as a result.
Print media has been declining year on year, but do you see it having a revival?
Print has been having a tough time over the years but the ones that stay will become bibles and stronger than ever. As an agency we are extremely supportive of the print industry, we still feel excited and proud seeing our coverage in print. As we are more consumed than ever, we crave time away from our screens, so print will always maintain key in that respect.
How does having a DIARY directory membership benefit you as an agency?
Diary is an amazing tool for the agency, keeping us up to date with what is happening in the industry, changes and movements of contacts which is vital to what we do. We'd be lost without it.
Biggest lesson learnt since launching the business?
To enjoy it, be flexible and to learn as much as we can from every situation….and that a business partner is life-saving.
What advice would you give to budding communications professionals starting out in the industry?
It's a small industry and if you work hard, get your hands dirty and become indispensable, you will be remembered and given opportunity. Not all parts of the industry are for everyone so try your hand at different things, it's diverse and exciting so pick an avenue that feels right for you.
What information and statistics do you consider when you research influencers who you could potentially work with?
If their content is on point, we then delve into their back-end to see how organic the following is and how their fans are split to assess whether it's worth the spend and will deliver on targets. For example, you shouldn't choose an ambassador for a swim campaign that has a 90% male following otherwise you won't sell any swimsuits! As an agency, we have always been really selective about who we choose to work with and who we advise our clients to work with. Above everything it should feel like a genuine, collaborative partnership not a transparent transaction.
DIARY directory provides marketing and media professionals with fashion, beauty and lifestyle contacts, news, dates and social insight.